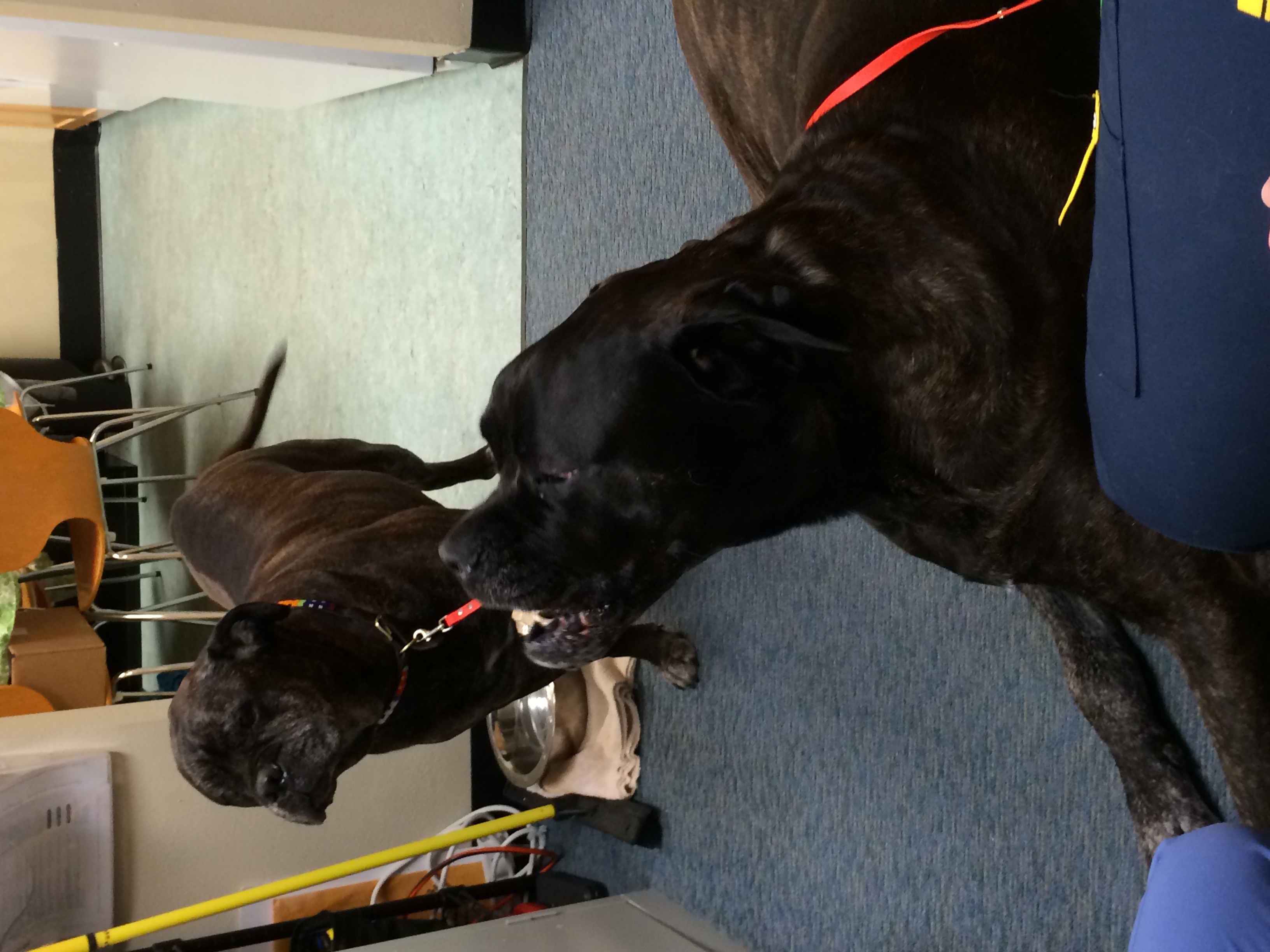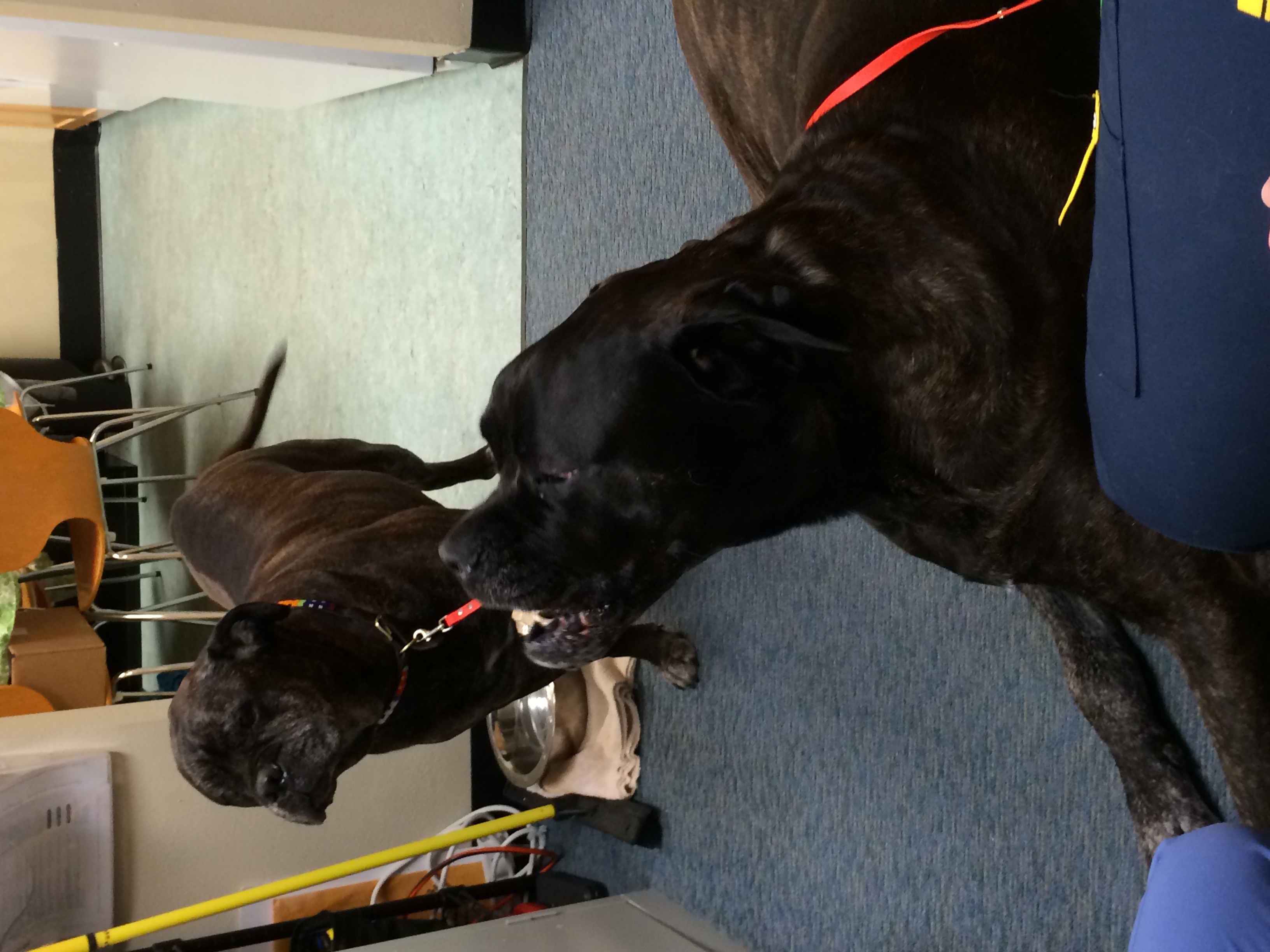 Pets are family
Our pets, our patients, our clients, our staff become part of the family. We share stories and successes, as well as tributes to our favorites animals. Each one is special and we work to help bring out the best, with training, treats, toys and praise. Our clients come with different needs and expectations, but all share a common bond with their animals. We will try to meet you where you are, and help you get to where you want to be with your pet. We provide life-long care, sometimes regularly, sometimes briefly, sometimes early and late in life. We just want the best life, for however long it is comfortable.
Day care and Inpatient Care
Some of our patients require intensive care with repetitive or extended work in order to regain function. These pets may need bladder or bowel management due to nerve or spinal injury. Some may live too far away to access care easily, while some are too big for the owner to manage while recently injured. And then there are those characters that just need socialization and interaction because they are not up for their typical activities. We try to keep them involved and happy as they recover.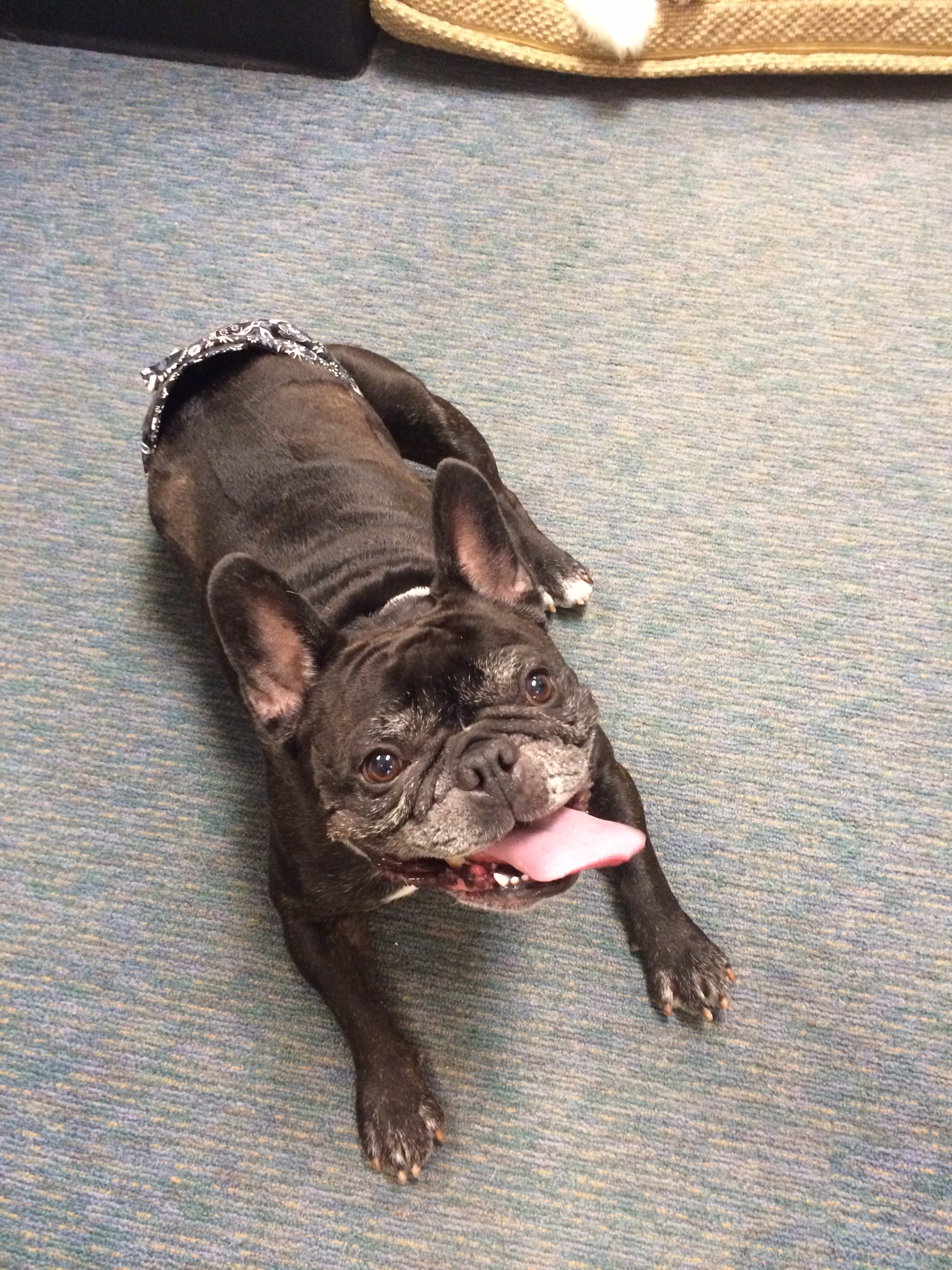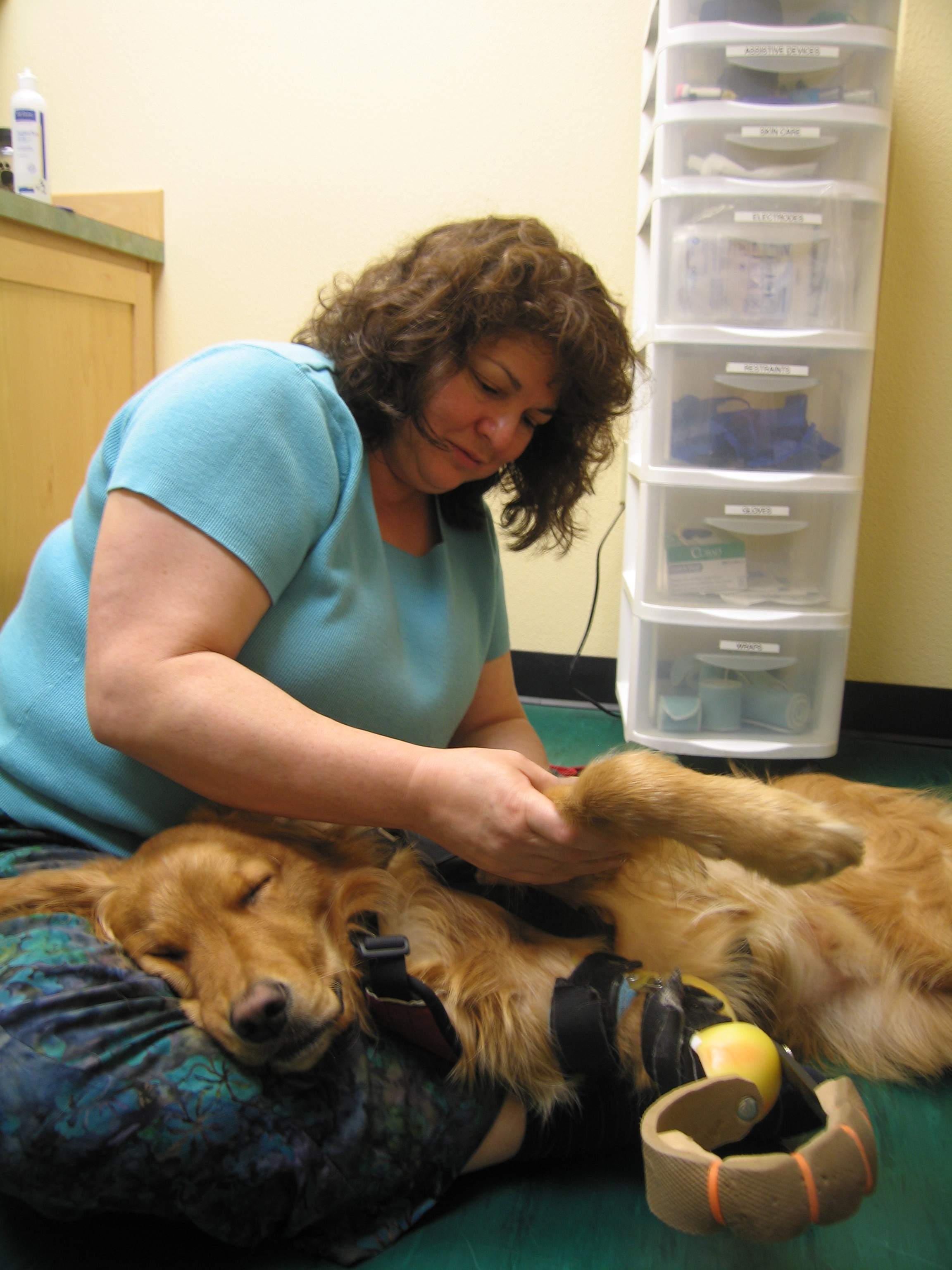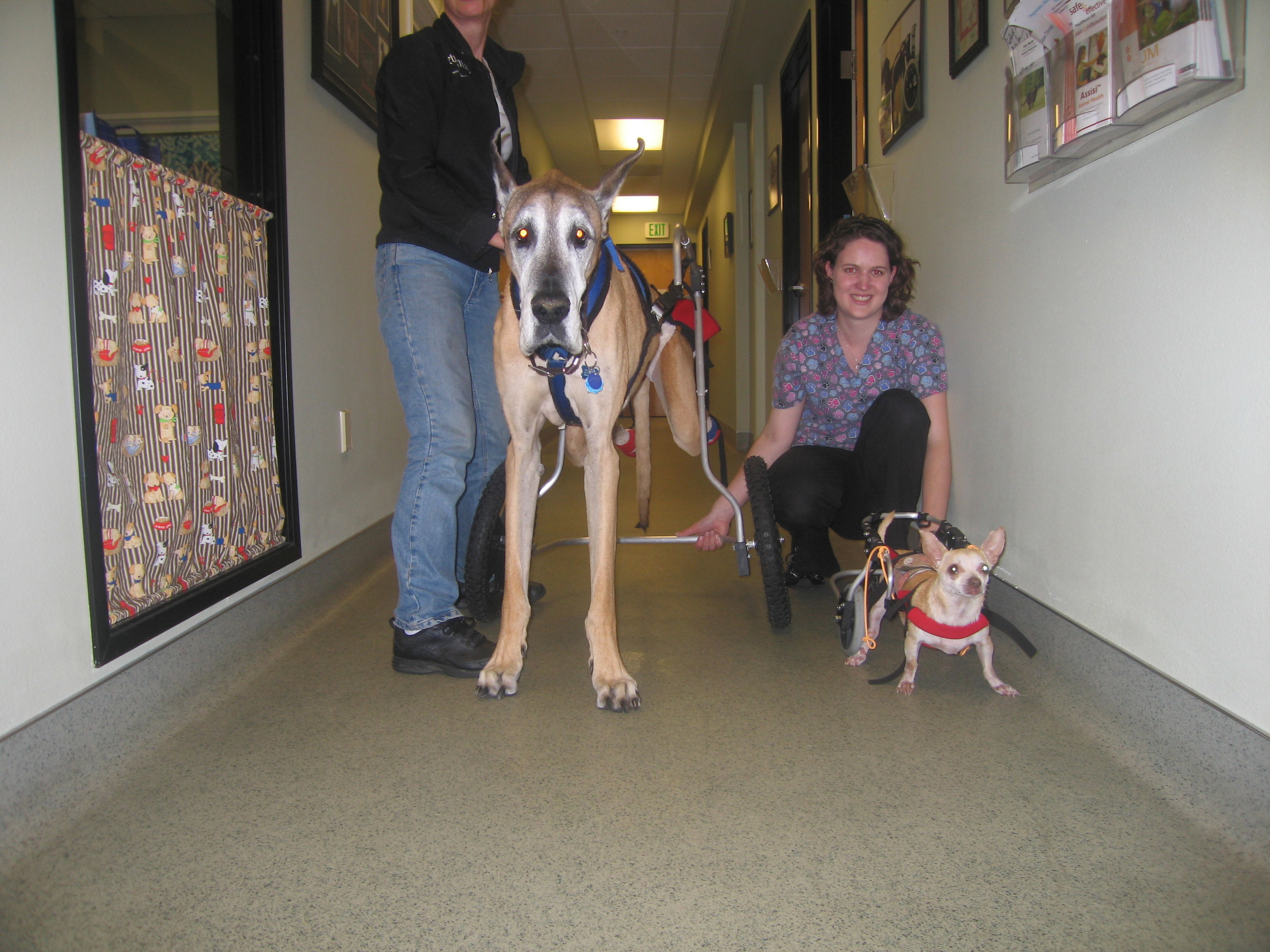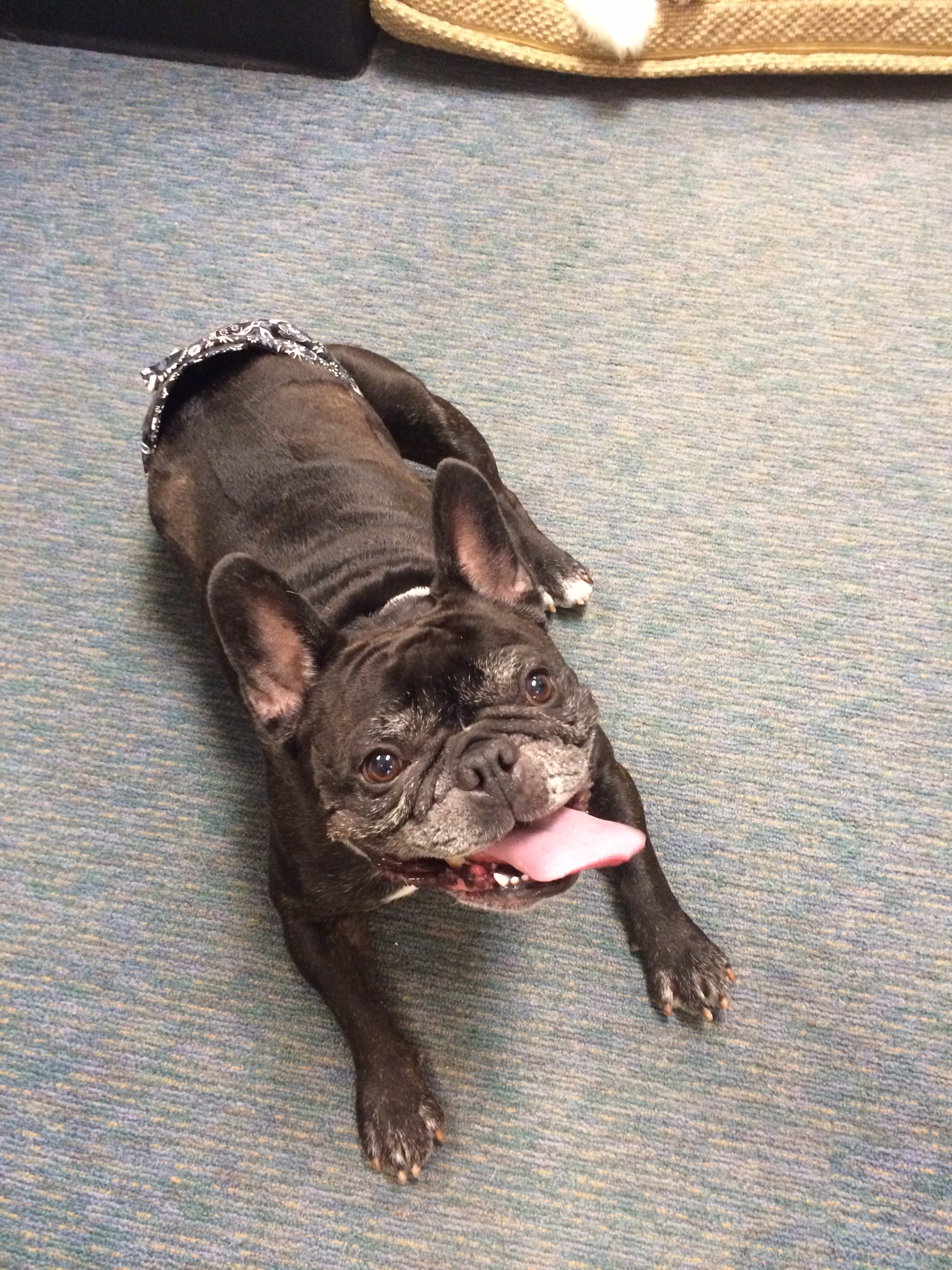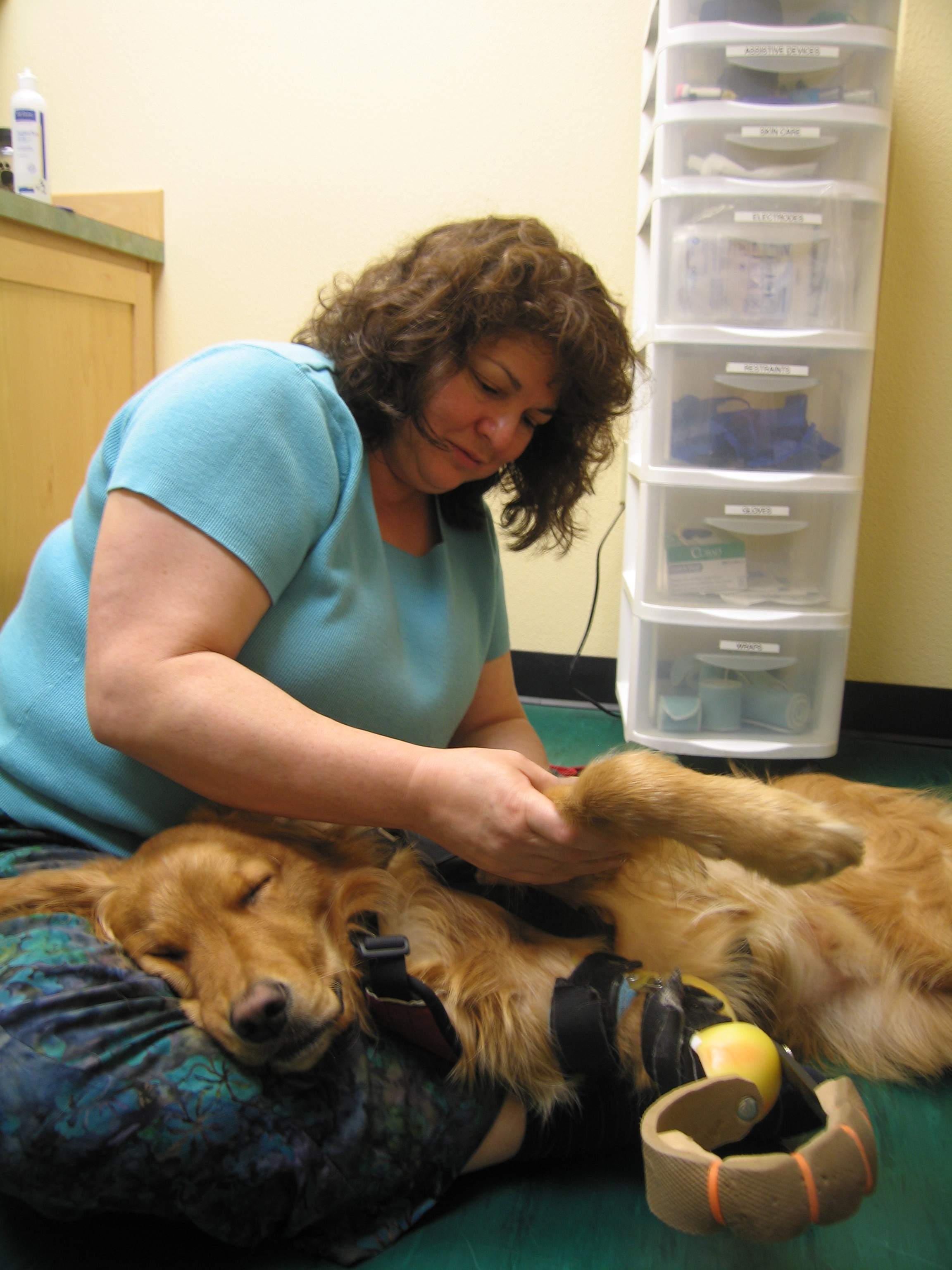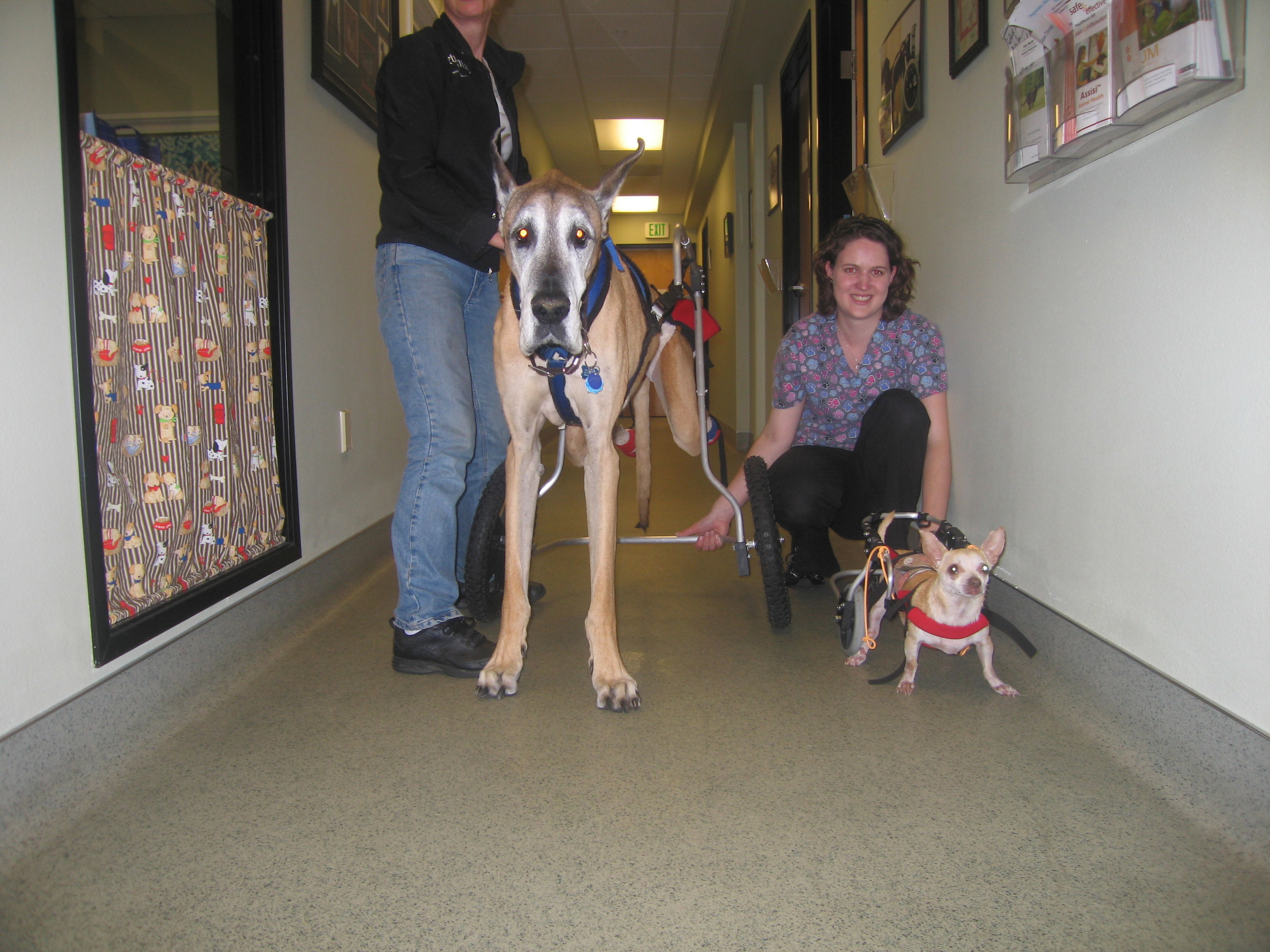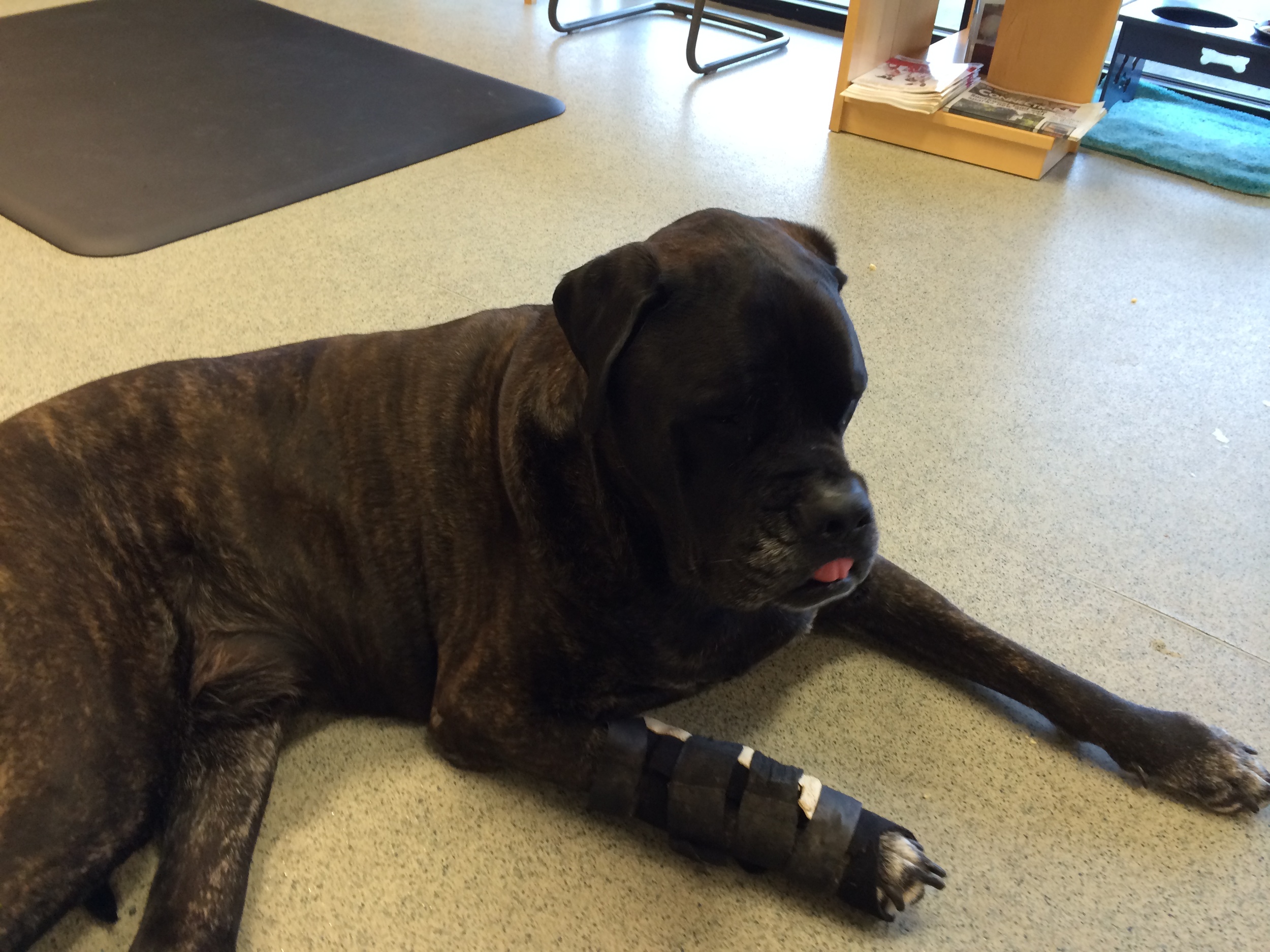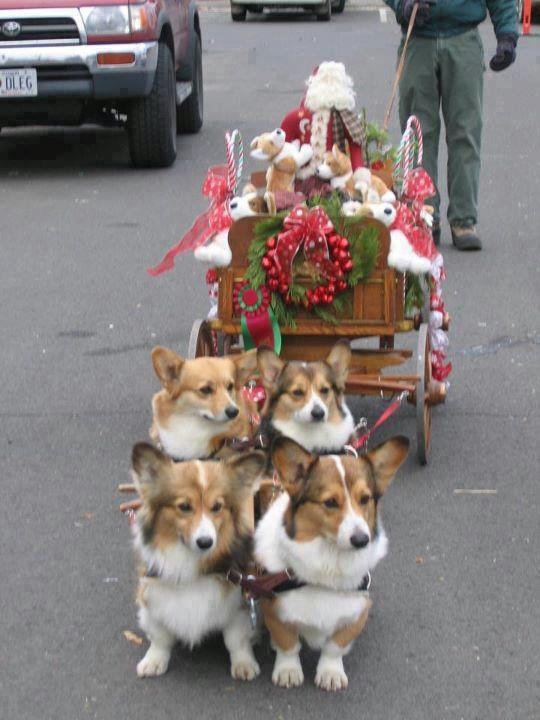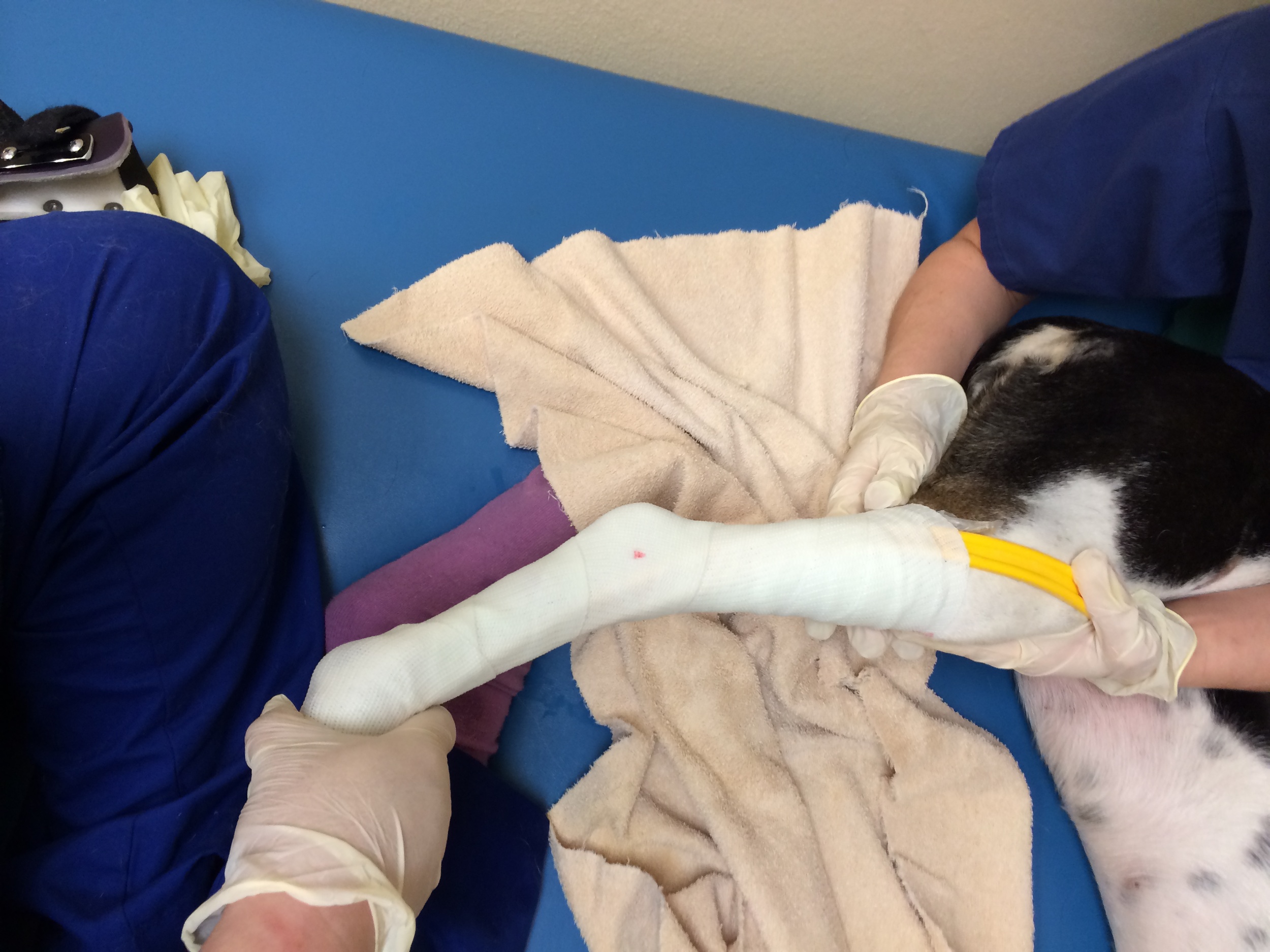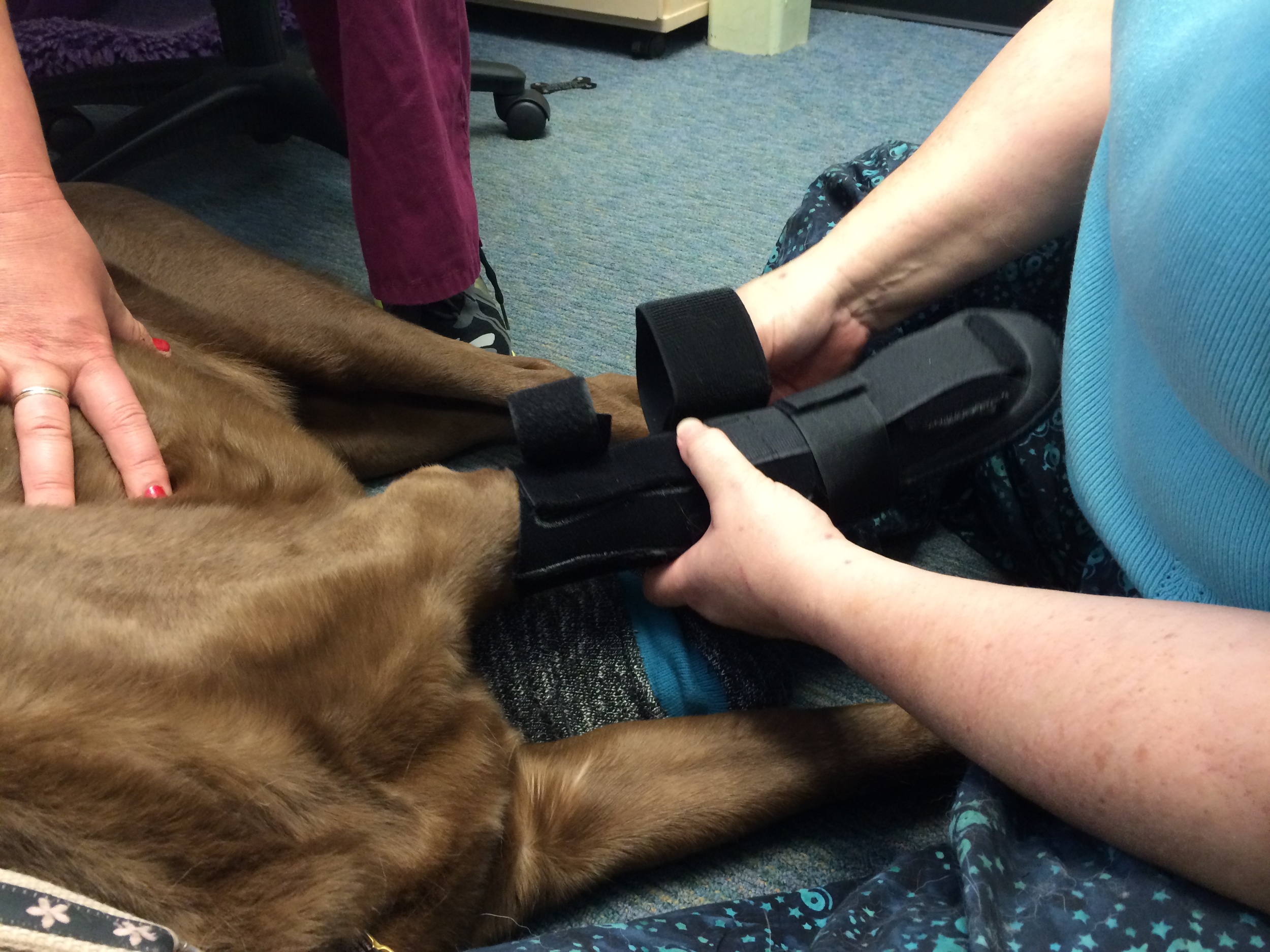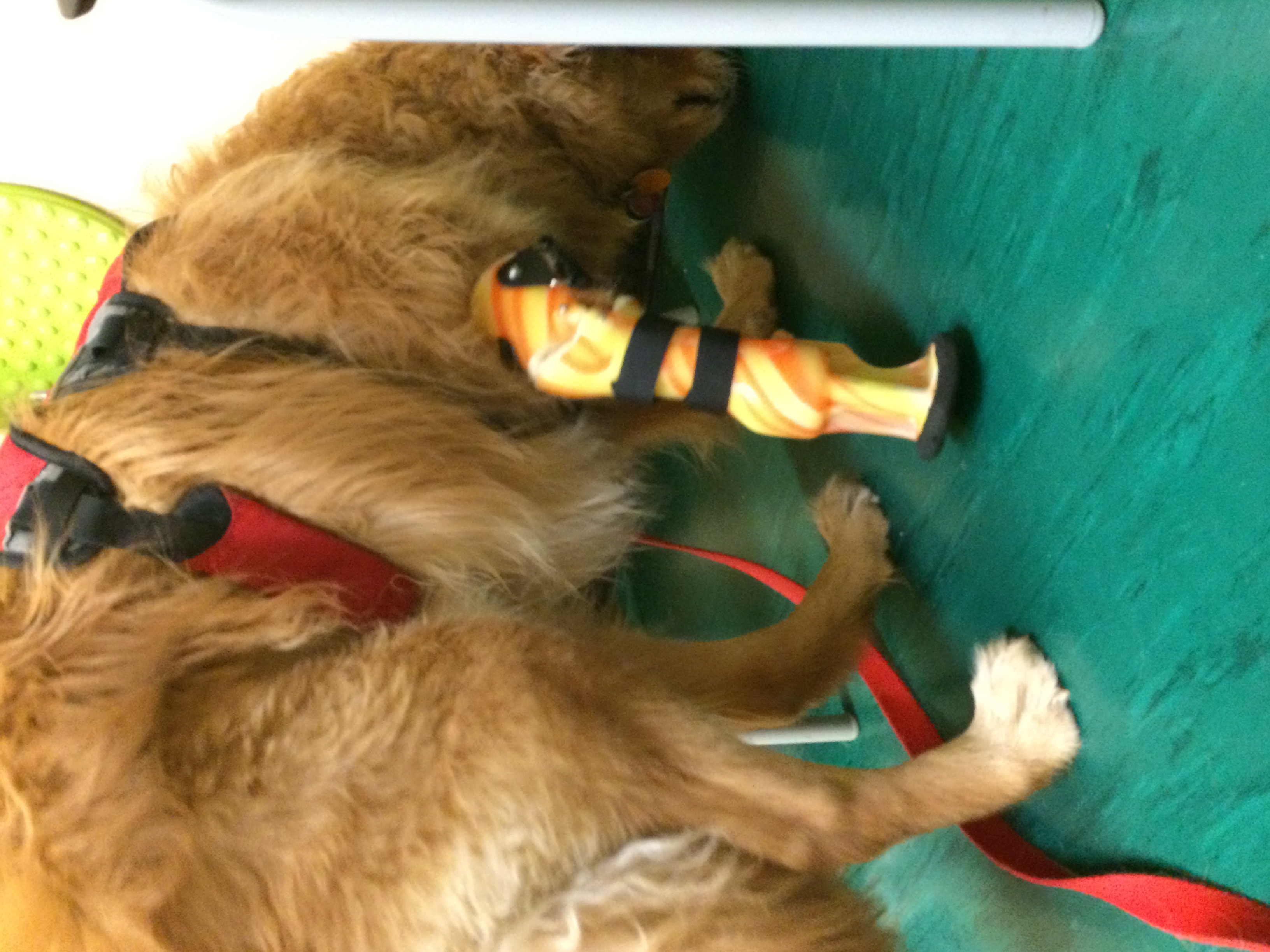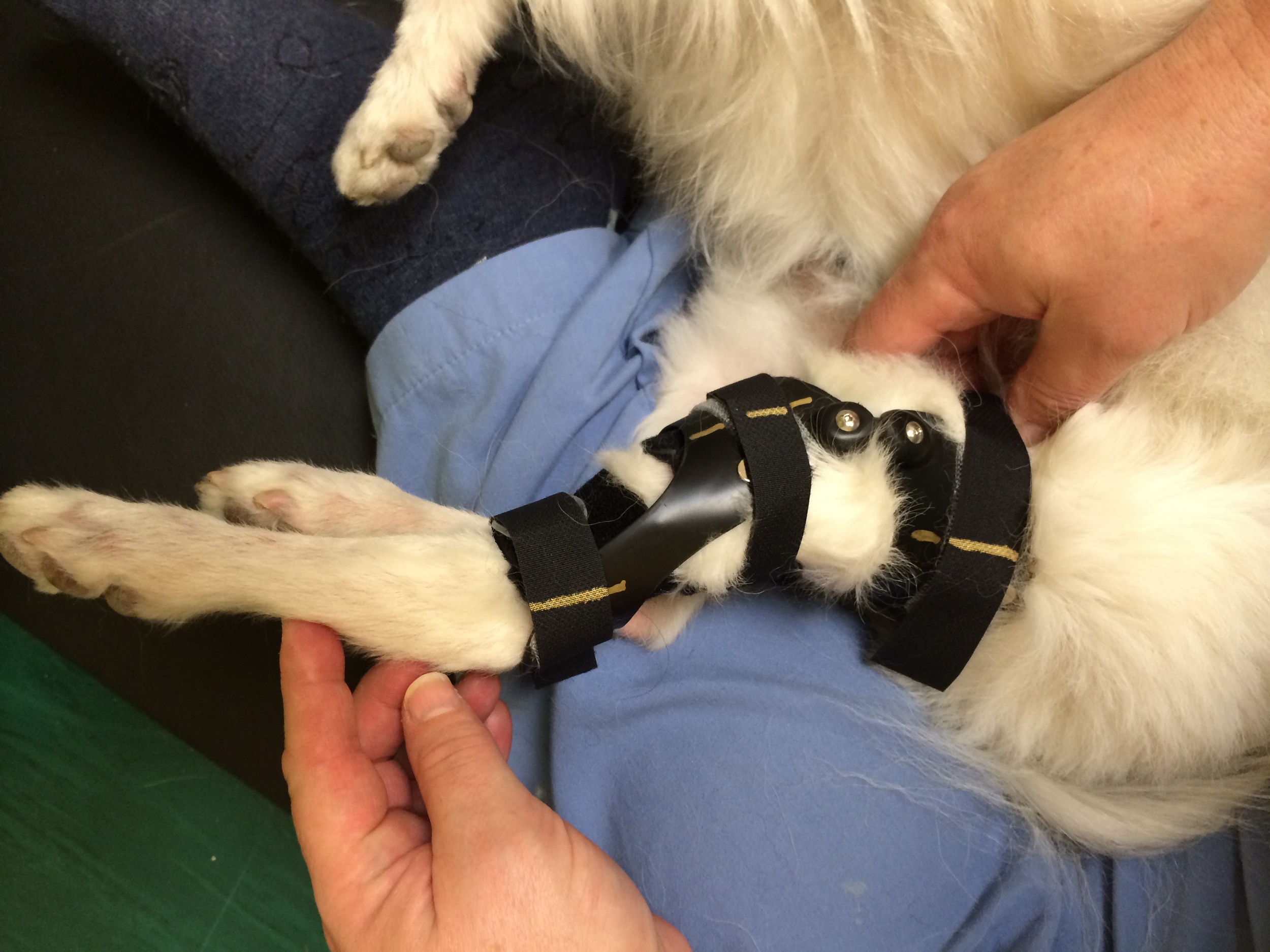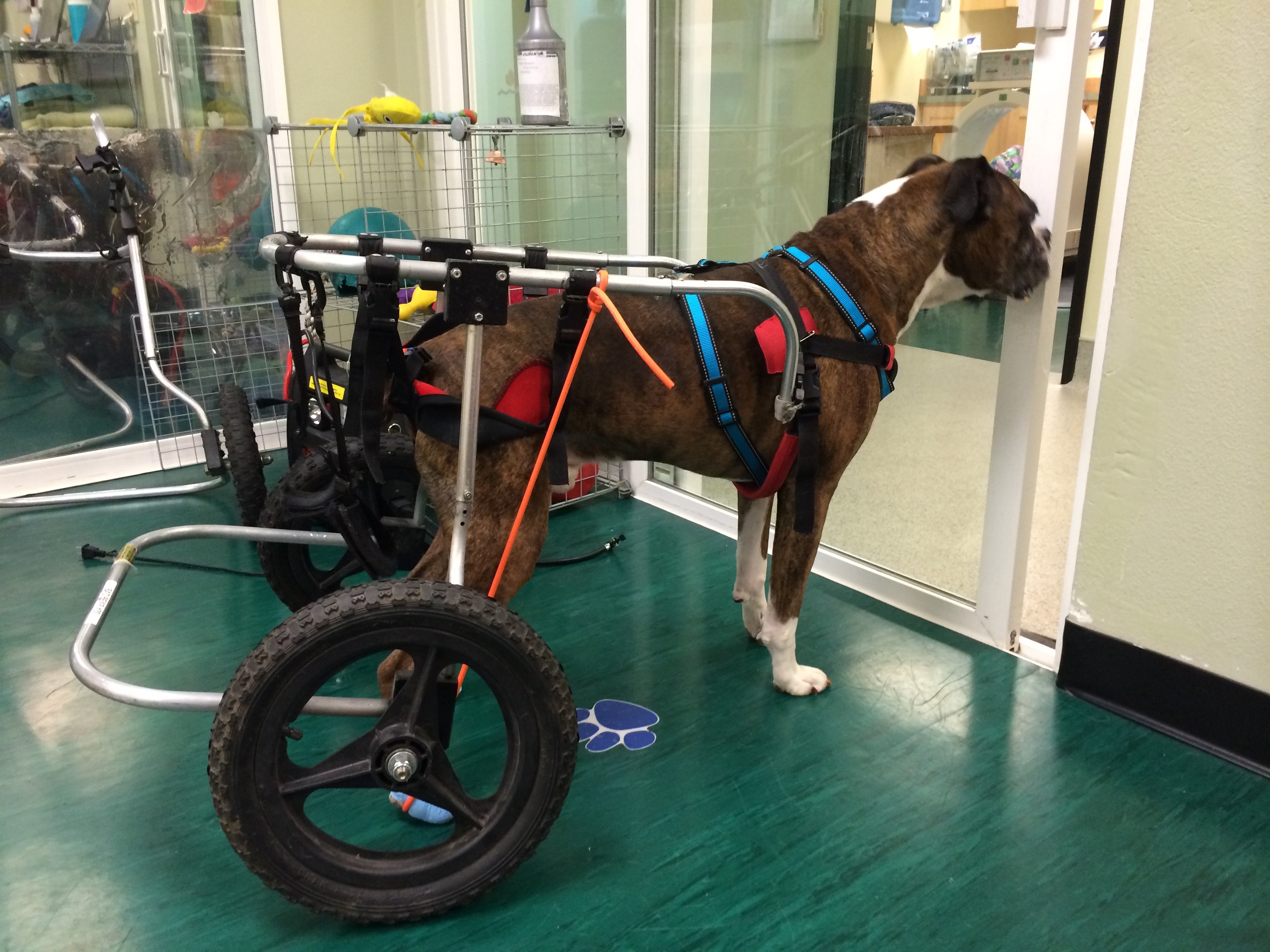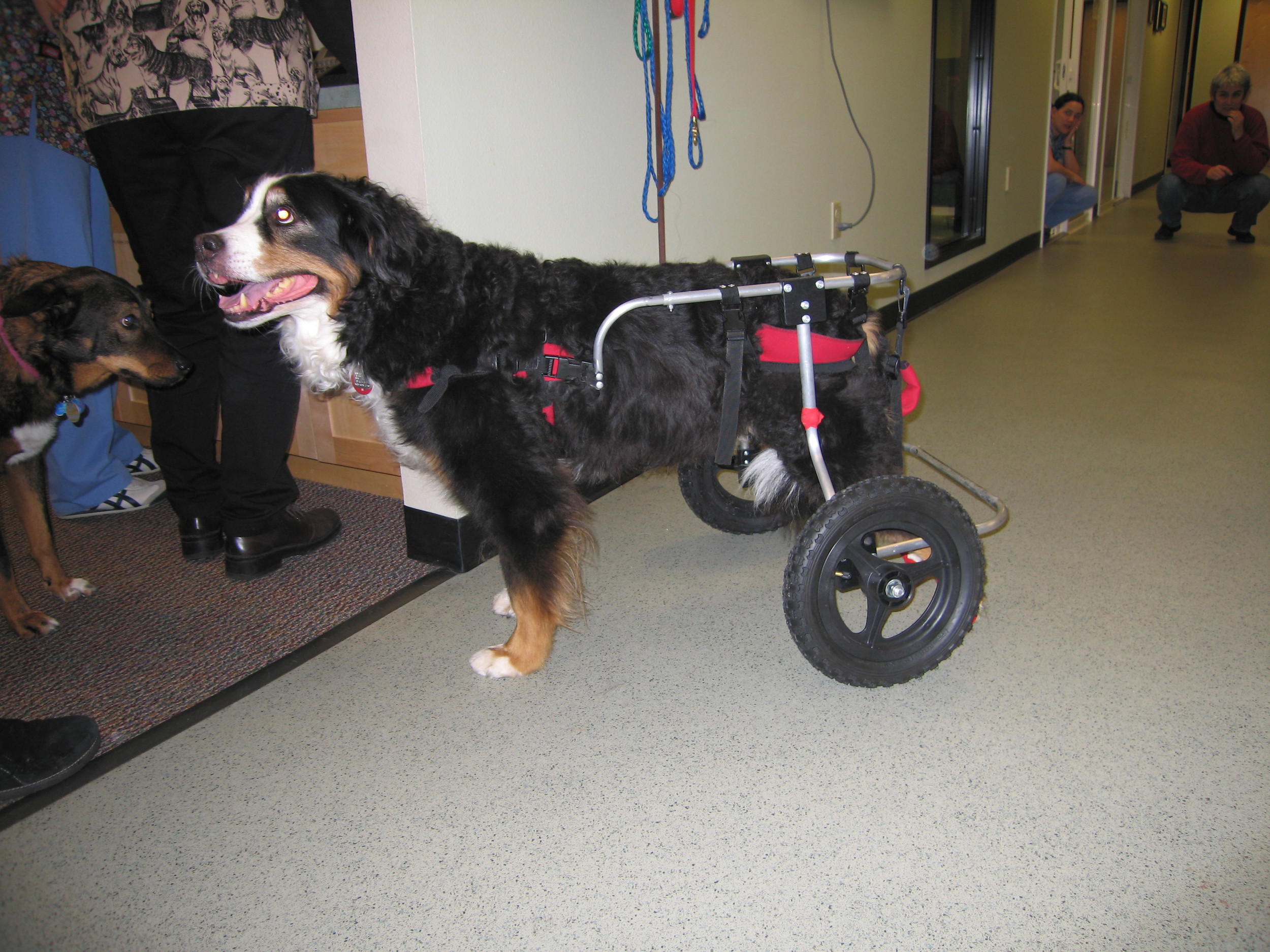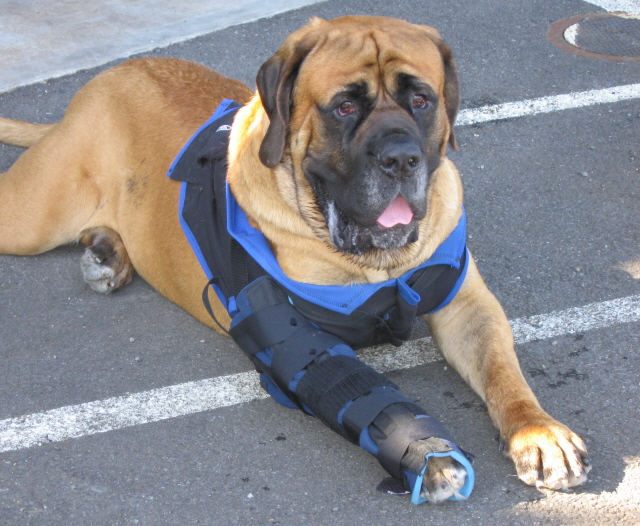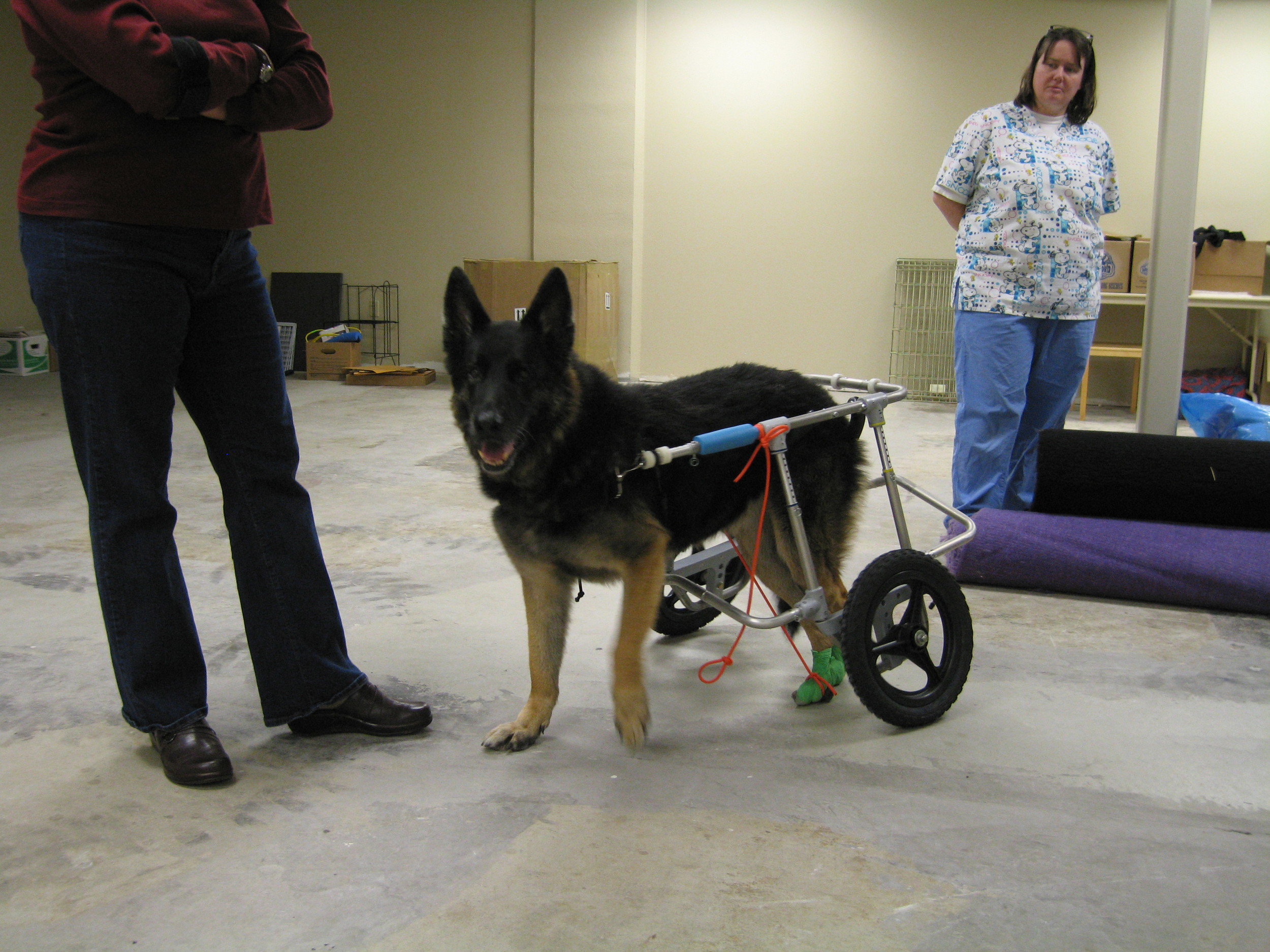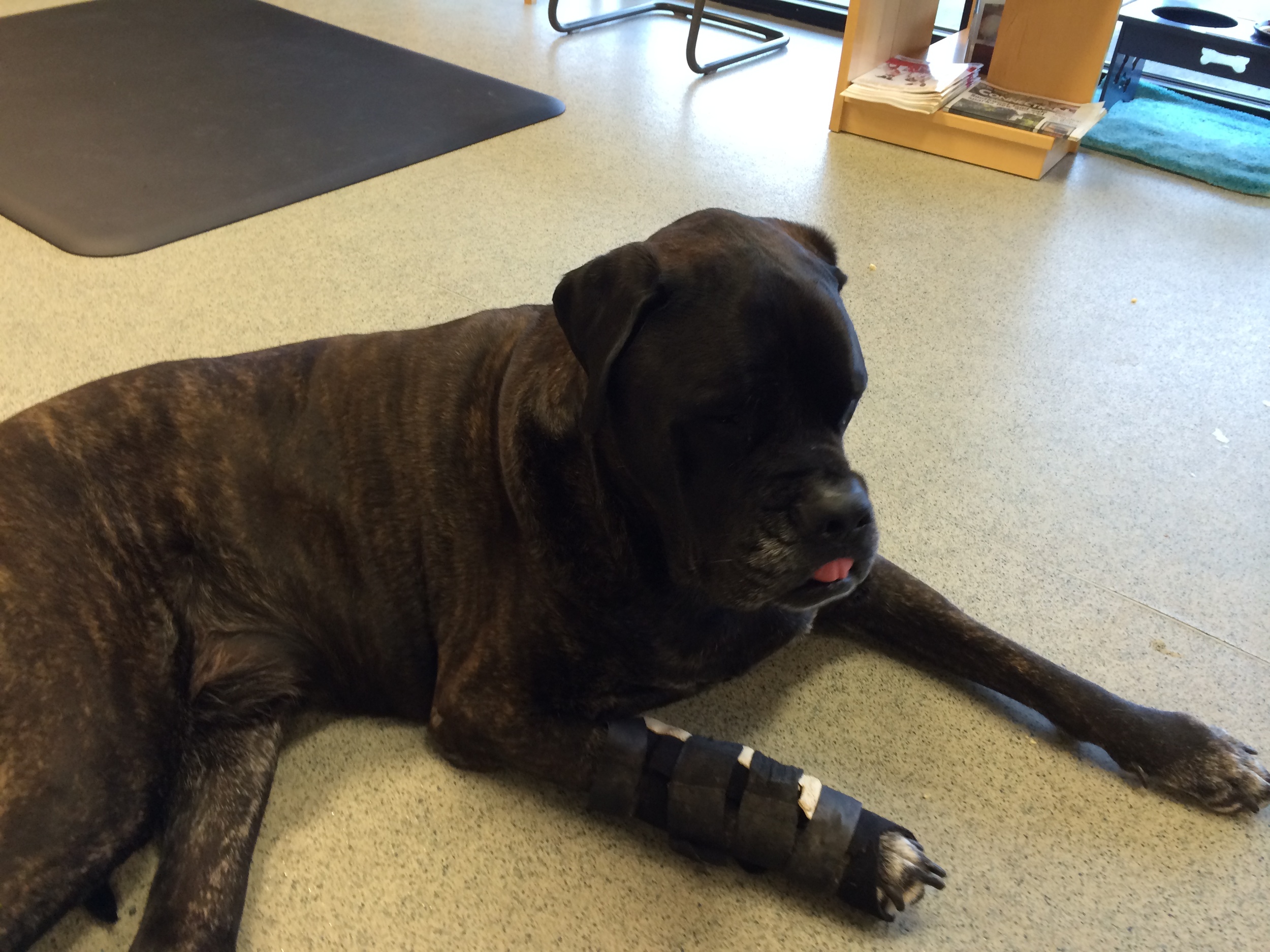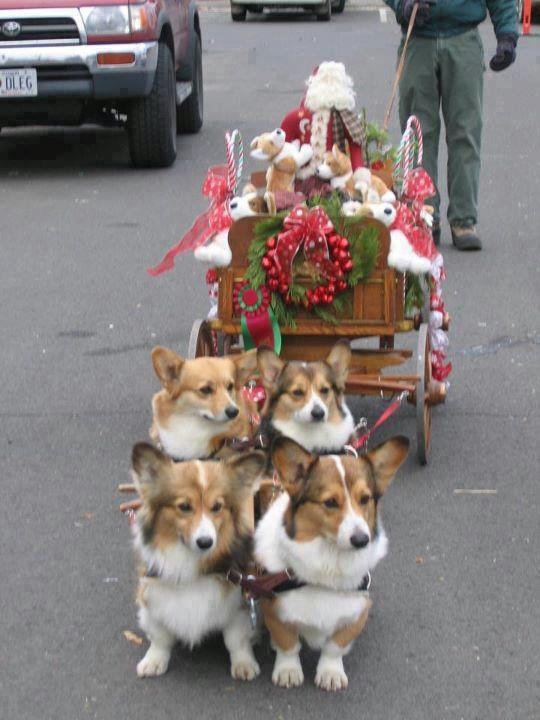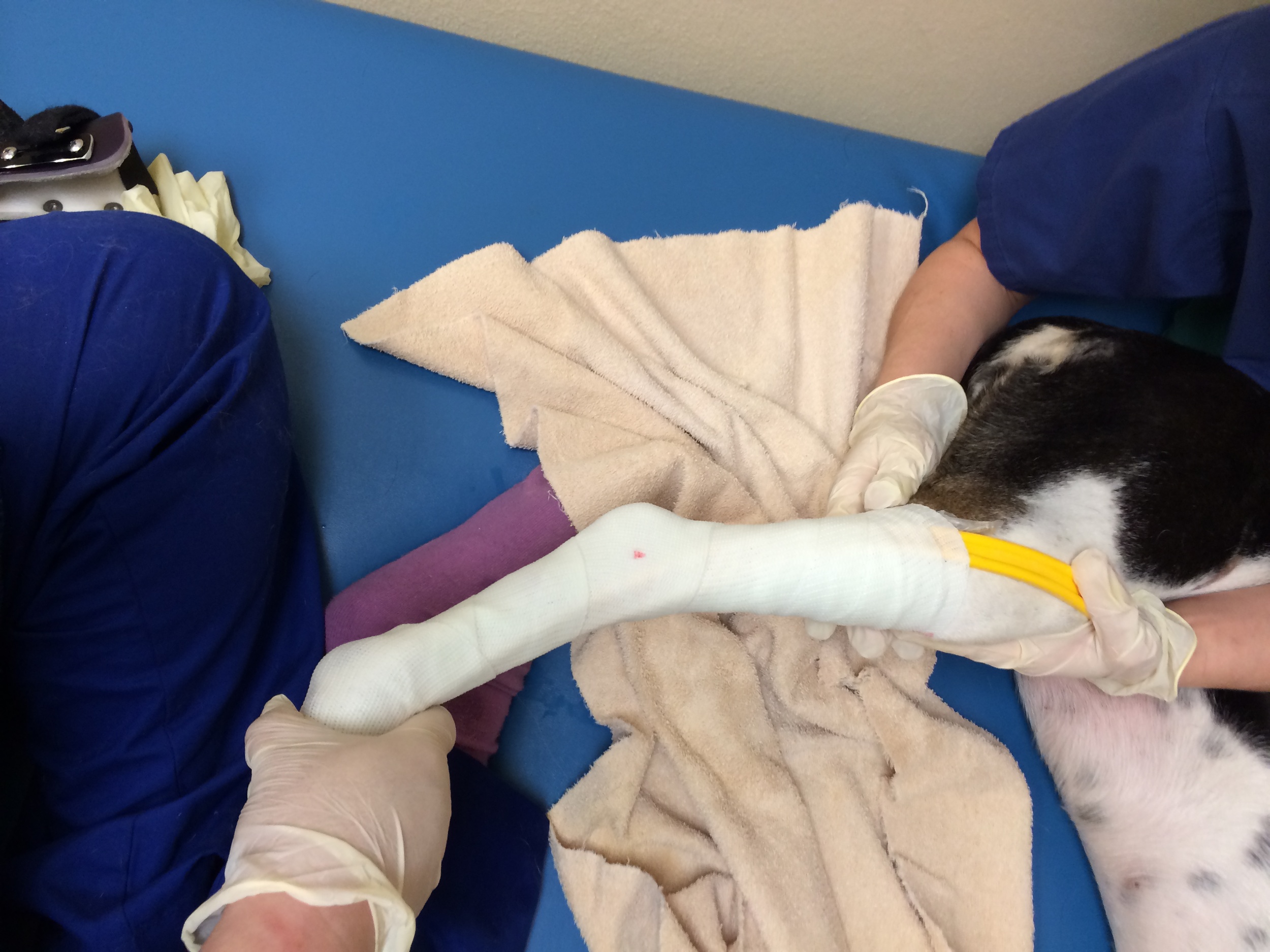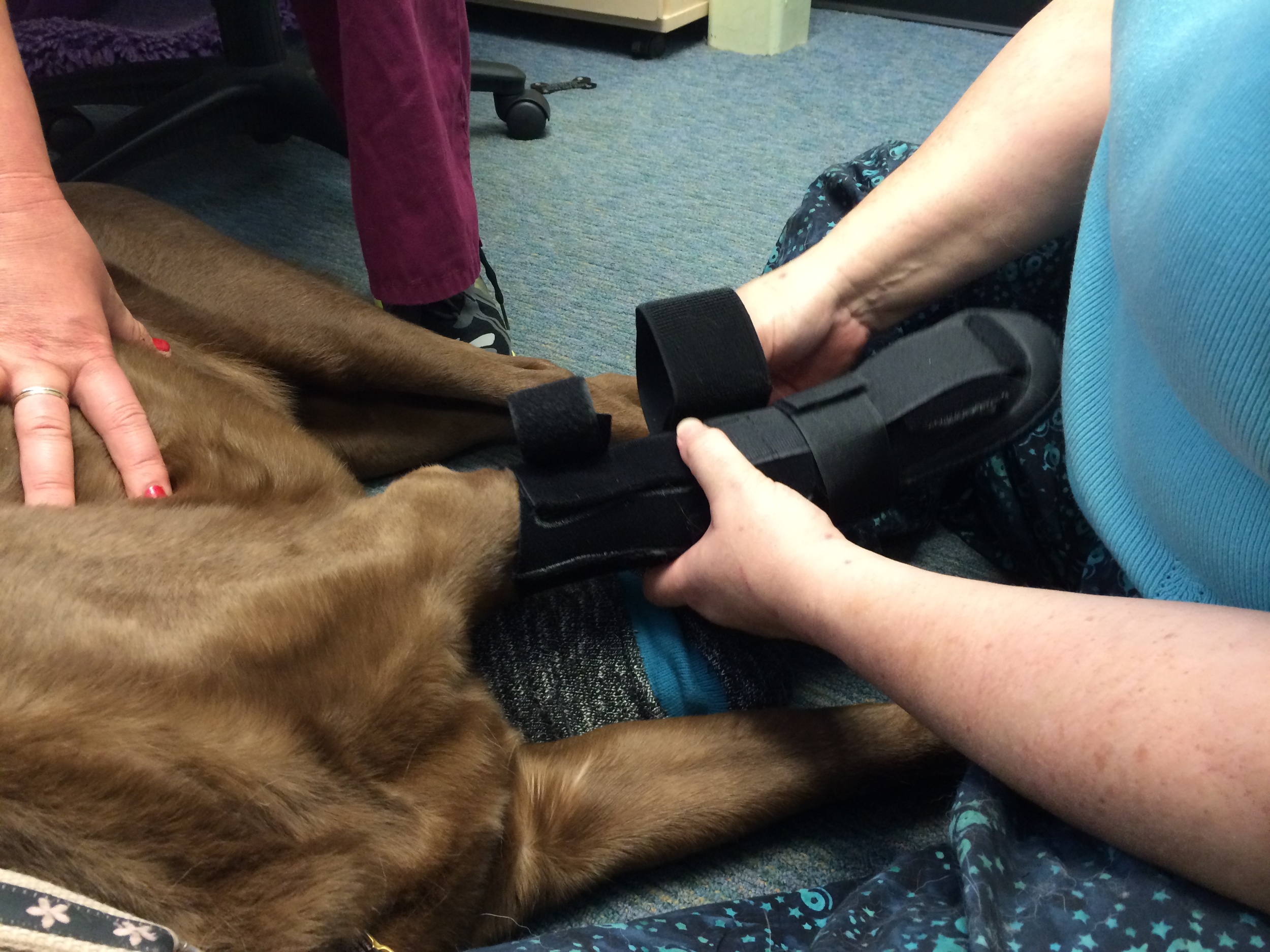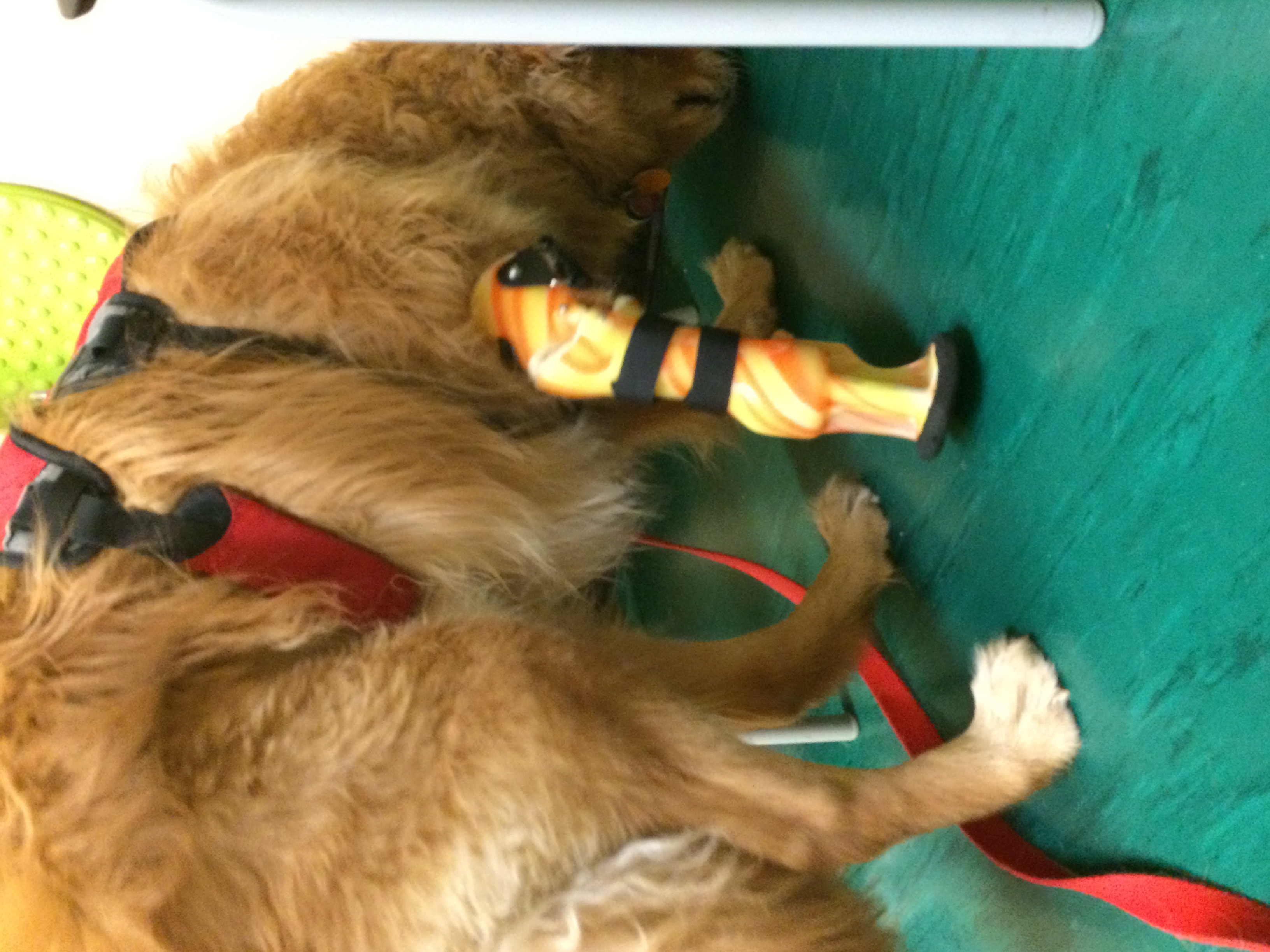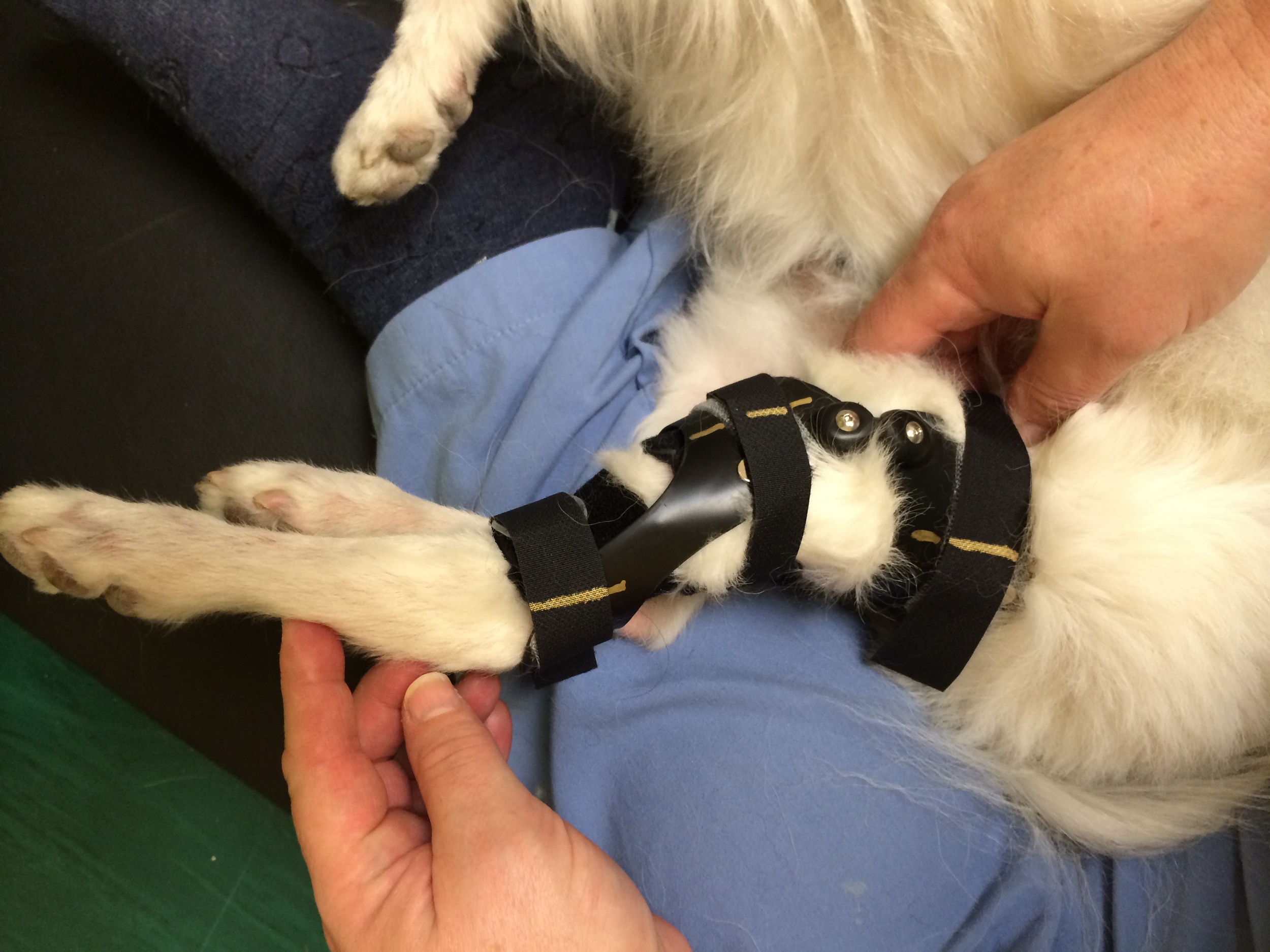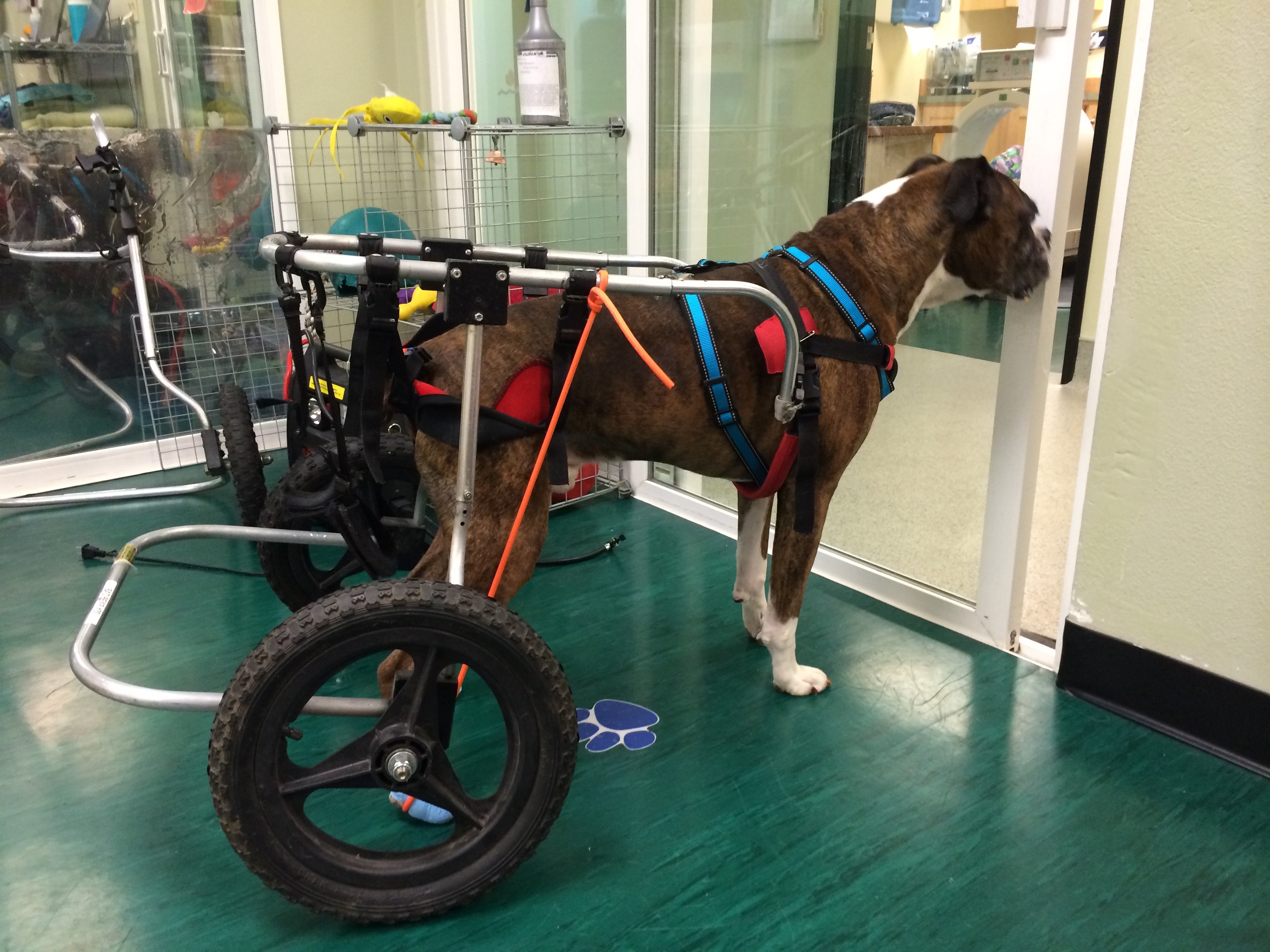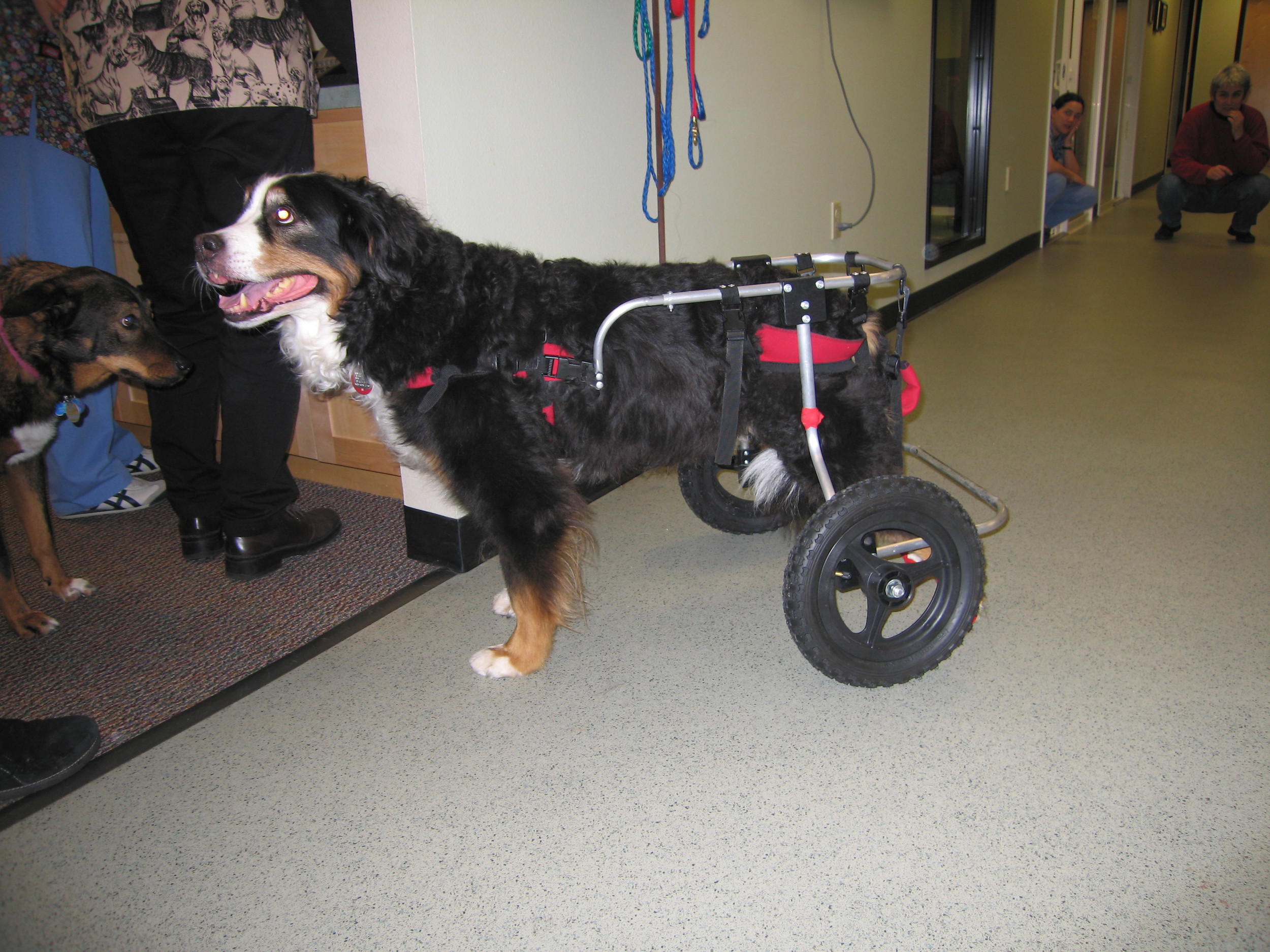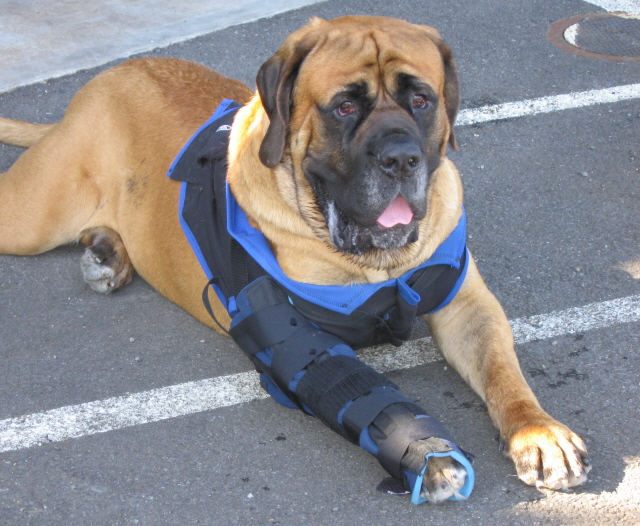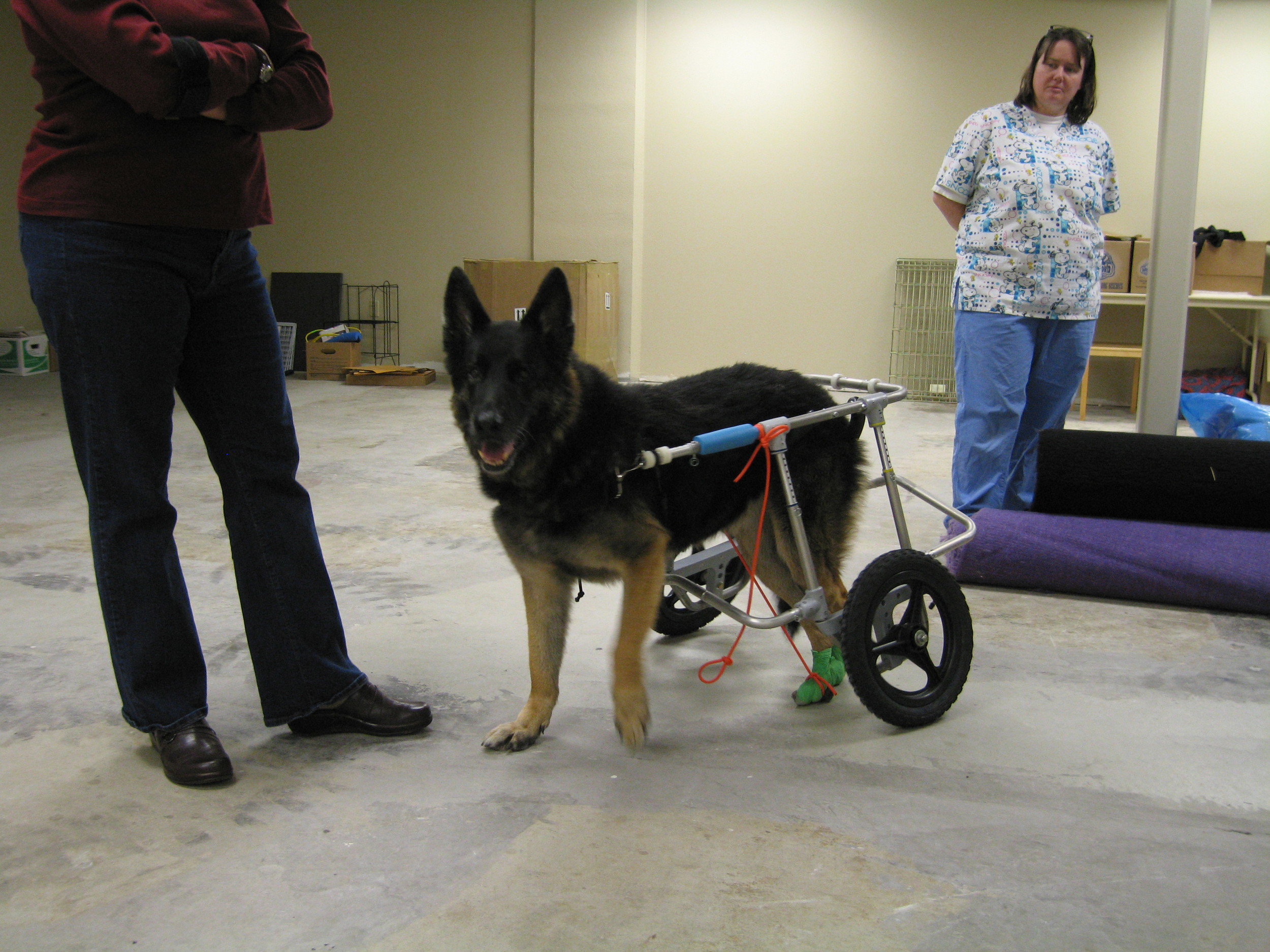 Assistive devices
There are many slings, braces, wheelchairs, paw protectors and traction devices out on the market. You can depend on our experience to help you select the proper items to help keep your pet moving across the ground safely and securely. We not only sell different items, but we will help measure and fit the product to your pet. If we don't have what will work best, we can tell you where to get it. Even if you are just considering purchasing something, don't hesitate to ask us for advice.
We also have a fleet of rental carts to help your pet "Try out" a wheelchair before or instead of purchasing one. Your pet does not need to see one of our vets in order to access carts or harnesses, if your vet recommends one. Our tech staff can evaluate and recommend the proper type of cart and then fit the cart to your pet's needs. Even if you already have a cart, but it is not working well, we can often work out a solution.